note
This pattern is intended for staff-facing use only.
Most services intended for council officers will require users to log in with their Hackney Google account.
We use a page like this to explain that: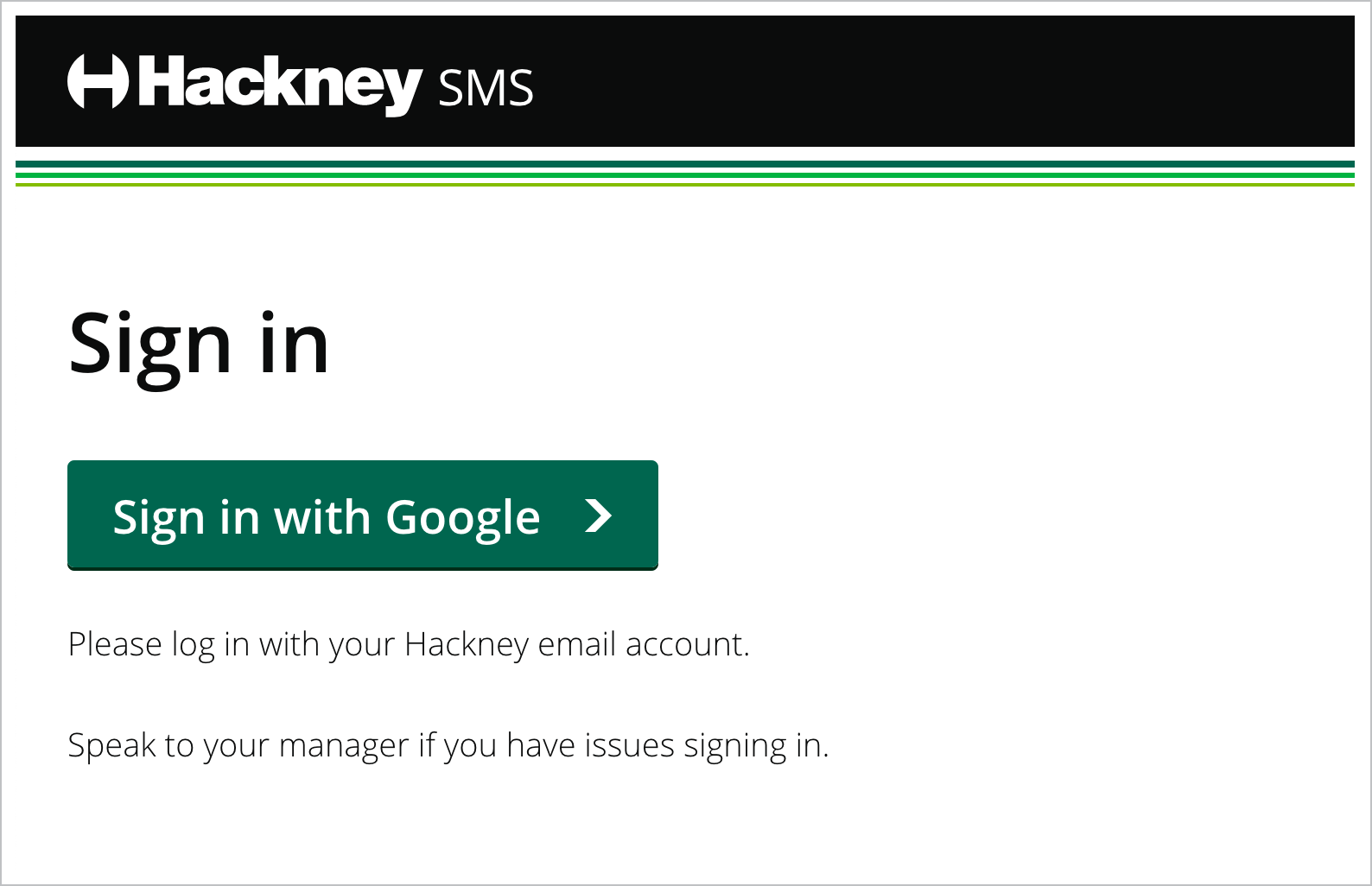 For consistency, use "sign in" and "sign out" rather than "log in" and "log out".
You should customise the content below the button with guidance specific to your service.